🚀 WE'RE LAUNCHING CUBINOTE HOME!
CUBINOTE HOME
Just like the PRO, but Cheaper!
Coupon automatically applies at checkout
Liquid error: product form must be given a product
SIGN UP NOW FOR FUTURE DEALS
THE INNOVATIVE NOTE PRINTER
Text, images, doodles, QR code and more, if you can capture it on your screen, Cubinote can print it on sticky notes. The note size can be standard 3x3 or customized, and with our sticky note rolls you can stick it on any surfaces with no residues.
ALL IN ONE LABEL MAKER & MESSENGER
Design and print your own labels in any size with customized fonts, frames and images. This will allow you to meet all your home and office labeling needs. You can even save and share your label templates for reuse, on any surfaces with no residues.
Cubinote is both Bluetooth and Internet enabled. This allows you to send a real paper message to any part of the world. It is like a modern-day fax machine without a phone line.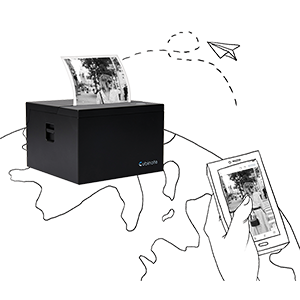 the Best Deals & Discounts!